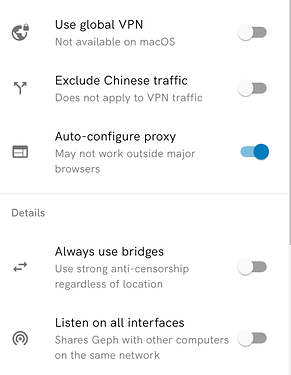 I couldn't find the docs explaining what each option does.
Are these correct?
Use global VPN: re-routes all system traffic (not just browser's)
Exclude Chinese traffic: ???
Auto-configure proxy: automatically setup browser to re-route traffic
Always use bridges: ???
Listen on all interfaces: How does this even work? Please provide an example.